Designed for the kitchen, Zera™ Food Recycler reduces food waste by over two-thirds its original volume through a fully automated process. The result is ready-to-use fertilizer within 24 hours* that you can spread on your lawn, outdoor plants, and garden, making Zera™ Food Recycler the easy-to-use solution for sending less food to the landfill, and more to your land. *Based on estimated 3.5 kg weekly household food waste for average U.S. family.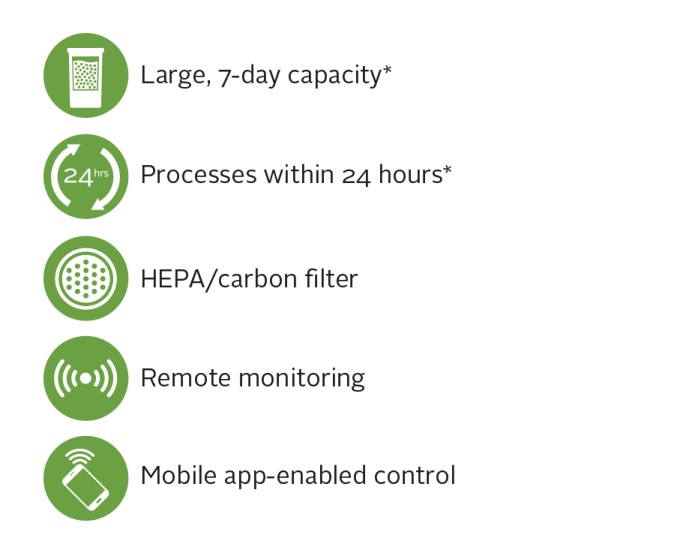 Teach the Value of Recycling
Zera™ Food Recycler enables households to realize the rewards of doing their part to help reduce landfill waste. It's never been easier to leave a greener legacy, by taking today's food waste and recycling it into homemade fertilizer, with the device that fits seamlessly into your home and lifestyle.
Create Homemade Fertilizer
Even better than recycling food waste, is beautifying your own landscaping and plants at the same time. The fertilizer created from the Zera™ device can be spread on top of the soil of your lawn, garden, or outdoor potted plants, releasing nutrients into the soil.